ST. PATRICK'S DAY PARADE
Parade Dignitaries
2019 IRISH GUEST OF HONOR
To Be Announced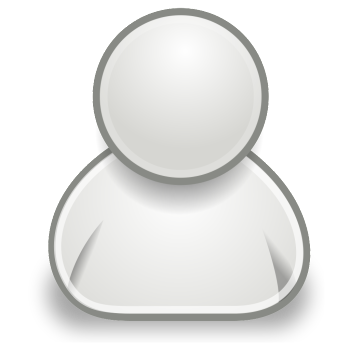 2019 HONORARY PARADE MARSHAL
To Be Announced
2018 IRISH GUEST OF HONOR
Senator Lorraine Clifford-Lee, Spokesperson on Justice, Children and Youth Affairs
Lorraine Clifford-Lee is a Fianna Fáil senator having been elected to Seanad Éireann in 2016. She is married to John and they have two young children, Kitty and Edward. Lorraine lives with her family in North County Dublin and is a practicing lawyer, having founded a successful law firm prior to entering politics. Lorraine is the Fianna Fáil spokesperson on Justice and Equality, Children and Youth Affairs in the senate. She is a fluent Irish speaker and is passionate about gender equality and education. Lorraine is a graduate of University College Cork and the Law Society of Ireland.
2018 HONORARY PARADE MARSHAL
Stephen J. Conway, St. Louis City Assessor
Steve is married to Christy H. Conway and they have 3 children Nick, Max and Gretchen between them. Steve is both an Attorney and CPA.
Steve was appointed City Assessor on November 27, 2017 by Mayor Lyda Krewson after serving 27 years on the St. Louis Board of Alderman.
As Alderman, from the 8th Ward (all neighborhoods surrounding the Missouri Botanical Garden) Steve became the longest serving Chairman of the Ways and Means Committee and oversaw balancing the City's $1 Billion budget during the economic downturn of the 2000's.
Steve has sponsored or cosponsored many significant pieces of legislation including, implementing the City's single stream recycling program, reduction of number of Alderman, and expansion of metro link.
In the 8th Ward, Ald Conway Coordinated the efforts of Neighborhood Groups to renovate over 600 historic housing units, making the Shaw Neighborhood now one of the most desirable places to live. He also worked to fund the South Grand Streetscape improvements that resulted in the South Grand being named by the by the Ameircan Planning Association as one of the 5 best streets in America and Top 15 places to visit.
Most recently Steve served as the CFO of Imo's Pizza contributing to their growth for past 13 years and recent relocation to the City. Previously he was a Partner in the firm Conway and Jun CPA's.
Steve graduated from John Carroll University with a degree in a accounting and from St. Louis University with a Juris Doctorate degree.
2018 MILITARY GUEST OF HONOR
Major General Kent D. Savre
Major General Kent D. Savre was commissioned an Engineer Officer in 1985 upon graduation from Officer Candidate School.
Major General Savre has commanded the Maneuver Support Center of Excellence and Fort Leonard Wood since April of 2015 and is responsible for training Engineer, Chemical (CBRN), and Military Police service members and developing future capabilities for our Army. Previously, he commanded the U.S. Army Corps of Engineers, North Atlantic Division responsible for engineering and construction in the Northeast, Europe, and Africa and led the Army's Hurricane Sandy response and recovery efforts.
His prior assignments include Director of the Office of the Chief of Engineers in the Pentagon, Commander of the 36th Engineer Brigade at Fort Hood and deployed in support of Operation Iraqi Freedom/New Dawn, Director of the Counter Explosive Hazards Center at Fort Leonard Wood, Commander of the 864th Engineer Battalion at Fort Lewis and deployed in support of Operation Iraqi Freedom and Assistant Corps Engineer for I Corps.
He also served as the S-3 and Executive Officer for the 1st Infantry Division Engineer Brigade in Bamberg, Germany, as Executive Officer for the 82d Engineer Battalion deployed in support of Operation Joint Guardian, and as Task Force Engineer for the 1st Infantry Division Initial Entry Force into Kosovo. His early assignments include project Engineer for the U.S. Army Corps of Engineers' St. Paul district, Aide-de-Camp to the I Corps Deputy Commanding General at Fort Lewis, Commander of Bravo Company, 864th Engineer Battalion at Fort Lewis and deployed in support of Operation Desert Shield/Storm and Platoon Leader with the 17th Engineer Battalion, 2d Armored Division at Fort Hood.
He holds a Bachelors Degree in Construction Management from the University of Wisconsin-Stout, a Master's in Construction Management from Arizona State University and Master's in Strategic Studies from the Army War College. He is a graduate of the Engineer Officer Basic and Advanced Courses, U.S. Army Command and General Staff College and the U.S. Army War College.
Major General Savre's awards include the Distinguished Service Medal, Legion of Merit, Bronze Star Medal (with Two Oak Leaf Clusters), Meritorious Service Medal (with Five Oak Leaf Clusters), Army Commendation Medal (with Four Oak Leaf Clusters), Army Achievement Medal, Parachutist Badge, and Army Staff Identification Badge.